Translate this page into:

PATIENT CARE, PRACTICE MANAGEMENT AND EDUCATION
doi:
10.25259/AJIR-2-2017
The Interventional Radiology Interest Group: An Integral Tool for Medical Student Recruitment
Department of Imaging Sciences, University of Rochester Medical Center

,

Rochester, NY 14642

,

USA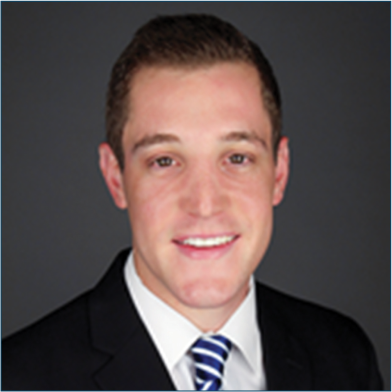 Corresponding Author: David Maldow, IR/DR Residency Program, Department of Imaging Sciences, University of Rochester Medical Center, 601 Elmwood Ave, PO Box 648, Rochester, NY 14642, USA. Phone: 585-275-5670. Email: david_maldow@urmc.rochester.edu
Received: , Accepted: ,
©2017 Published by Scientific Scholar on behalf of American Journal of Interventional Radiology
Licence
This is an open-access article distributed under the terms of the Creative Commons Attribution-Non Commercial-Share Alike 4.0 License, which allows others to remix, tweak, and build upon the work non-commercially, as long as the author is credited and the new creations are licensed under the identical terms.
How to cite this article: Maldow D, Murtha J, Sasson T, Khanna V. The Interventional Radiology Interest Group: An Integral Tool for Medical Student Recruitment. Am J Interv Radiol 2017, 1(4) 1-5.
Abstract
Education is evolving in the field of interventional radiology. Technical skills are no longer the primary focus of training, while a stronger emphasis is placed on longitudinal patient care. Interventional radiologists are now expected to perform rounds on their patients in the hospital and promote continuity of care in the outpatient setting (Murphy et al. Semin Intervent Radiol 2005;22:6-9). The recent establishment of residency programs in interventional radiology (RPIR) aims to foster this transition by integrating clinical rotations such as the intensive care unit and expanding resident time in the clinic (Siragusa et al. J Vasc Interv Radiol 2013;24:1609-12). With the new training model comes a greater need for early exposure of medical students to the field, as trainees now apply for RPIR during their 4th year of medical school. To address this issue, interventional radiology interest groups (IRIGs) have been developed by passionate students with a desire to educate their colleagues and further their own knowledge of IR. IRIGs inform medical students about the specialty through unique activities such as hands-on device workshops and information sessions. In coordination with supportive advisors, IRIGs play a vital role in recruiting talented trainees, many of whom may well become the next leaders of our field. This article will discuss the process of starting an IRIG and how to maximize available resources to foster its success.
Keywords
Education
interest group
recruitment
symposium
workshop
INTRODUCTION
Charles Dotter established the interventional radiology (IR) specialty in 1964 with a successful percutaneous angioplasty in a woman with painful limb ischemia.[1] In the decades to follow, technical skills, and innovation dominated the training process. There was a lack of emphasis on the clinical skills necessary to optimally manage patients and their conditions.[2] As other clinical specialties began to learn the technical skills for certain IR procedures, interventional radiologists began to lose territorial rights. This affected the trainee recruitment in IR training programs, as many prospective trainees instead pursued specialties such as vascular surgery and gastroenterology. The supply of IR trainees could not match the demand for procedures, which continued to grow as innovation and research thrived. This sparked a paradigm shift in IR education toward the clinical model.[3]
The advent of residency programs in interventional radiology (RPIR) addresses a need for training that produces high-quality longitudinal patient care. Fundamental aspects of the IR clinical model include a thorough understanding of disease processes, medical management of conditions, critical care exposure, and greater follow-up in the clinic setting. Improvement in these areas will enable IR physicians to provide comprehensive care for their patients. Furthermore, this model provides an opportunity to strengthen relationships with primary care physicians and develop referral patterns at the trainee level.[4]
During the fellowship era, diagnostic radiology trainees applied for IR fellowship during their 3rd year of residency. With the transition to RPIR, fellowships will essentially disappear. However, there will continue to be opportunities for diagnostic radiology residents to become board-certified interventional radiologists through the independent pathway. The independent pathway allows programs to fill additional IR training positions with graduating diagnostic radiology residents. Such trainees would enter the RPIR during its final 1-2 years, which are dedicated to IR training and clinical care. Despite this alternative pathway, the majority of positions will be filled by medical students who directly apply through the residency match. As a result, students must now decide on a career in IR as medical students, 5 years earlier when compared to the previous model. This presents a challenge with respect to recruitment of trainees. Medical student exposure to the IR specialty is limited in the first 3 years of medical school training, as core specialties such as medicine and surgery are the initial focus during the transition from the classroom to clinical setting. Many medical students currently do not rotate through radiology until their 4th year of school, at which point a specialty may have been chosen already. As such, early engagement of students in IR is critical for recruiting talent and maintaining the growth of the specialty[5] interventional radiology interest groups (IRIGs) are playing a fundamental role in this effort, with over 80 groups currently active across the country.[6] This article will explain how an IRIG can effectively increase student engagement in the IR field at an institutional and national level.
DISCUSSION
Interest groups are a crucial entity of medical school education, acting as a catalyst for exploration of various specialties before core clinical rotations begin. Managing an interest group well, especially a new one requires passionate student leadership, resident and faculty involvement, good marketing and a variety of avenues for student participation. Further complicating matters, IR is a subspecialty that many medical students have not heard of or are unaware of its entire scope of practice. A well run interest group can compete for student involvement, spread awareness of IR and provide opportunities for resident, faculty, and student interaction.
CONCLUSIONS
Recruitment, education, and innovation are three critical components necessary for continued growth of IR. This starts at the medical student level with early engagement in the field and an emphasis on clinical care. IRIGs are at the forefront of this initiative, with a nation-wide effort supported by the society of IR. A successful interest group requires a combination of strong student leadership and engaging activities. The IRIG at the University of Rochester has increased medical student awareness of IR and its vast potential as a specialty. We propose that medical students currently lacking an IRIG at their school use the above experience as a model for creating one. It is a welcoming challenge to those with a passion for the field and the motivation to pursue a leadership role. The process will help prepare our future IR leaders and advocates for the challenges that will face our specialty in the years to come.
Declaration of patient consent
Not required as there are no patients in this study.
Financial support and sponsorship
Nil.
Conflicts of interest
There are no conflicts of interest.
References
The evolution of interventional radiology.

Semin Intervent Radiol. 2005;

22

:

6

-

9

.

Requirements for training in interventional radiology.

J Vasc Interv Radiol. 2013;

24

:

1609

-

12

.

The birth, early years, and future of interventional radiology.

J Vasc Interv Radiol. 2003;

14

:

841

-

53

.

Clinical training as an essential component of radiology residency training.

J Am Coll Radiol. 2010;

7

:

541

-

2

.

Making the case for early medical student education in interventional radiology: A survey of 2nd-year students in a single U.S. institution. J Vasc Interv Radiol. 2010;

21

:

549

-

53

.

2017

.

Interventional Radiology Interest Group National Data

.
Show Sections