Image-guided Percutaneous Sclerotherapy of Vascular Malformations of the Male Genitalia - A Retrospective Study
1
Department of Diagnostic and Interventional Radiology, University Hospital Halle (Saale)

,

Ernst-Grube-Str. 40, Halle, Germany/Sachsen-Anhalt 06120

,

Germany
2
Department of Clinical Radiology University Mannheim, Clinical Radiology

,

Theodor-Kutzer-Ufer 1-3, Mannheim, Baden-Württemberg 06120

,

Germany
3
Department of Clinical Radiology, Institution Clinical Radiology, University Hospital Münster

,

Albert-Schweitzer-Campus 1, Münster, Westfalen 06120

,

Germany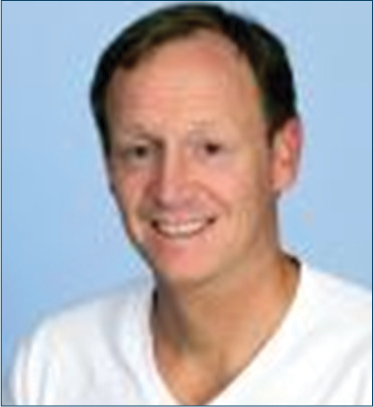 Corresponding Author: Richard Brill, Department of Diagnostic and Interventional Radiology, University Hospital Halle (Saale), Ernst-Grube-Str. 40, Halle, Germany/Sachsen-Anhalt 06120, Germany. E-mail: richard.brill@uk-halle.de
Received: , Accepted: ,
©2019 Published by Scientific Scholar on behalf of American Journal of Interventional Radiology
Licence
This is an open-access article distributed under the terms of the Creative Commons Attribution-Non Commercial-Share Alike 4.0 License, which allows others to remix, tweak, and build upon the work non-commercially, as long as the author is credited and the new creations are licensed under the identical terms.
How to cite this article: Brill R, Guntau M, Stangl F, Teusch V, Schramm D, Stoevesandt D, Sadick M, Wildgruber M, Wohlgemuth W. Image-guided Percutaneous Sclerotherapy of Vascular Malformations of the Male Genitalia - A Retrospective Study. Am J Interv Radiol 2019; 3(3):1-11.
Abstract
Purpose:
Regarding genital lesions, the incidence of male external genitalia vascular anomalies is circa 3%, thereof one-tenth tumors and nine-tenth malformations according to the International Society for the Study of Vascular Anomalies classification. Image-guided percutaneous sclerotherapy in male external genitalia vascular malformations has rarely been described. Therefore, a retrospective analysis of sclerotherapy in a series of eight patients was conducted.
Materials and Methods:
The study was IRB approved. Two radiologists reviewed angiographic reports and analyzed interventionally treated male patients with external genitalia vascular malformations between February 2, 2014, and November 11, 2017, at an interdisciplinary tertiary care Vascular Anomalies Center. Inclusion criteria were a slow-flow malformation of the male external genitalia and no interventional treatment before. Operations longer than 1-year past were no exclusion criteria. Patients suffered from lymphatic and/or venous malformations and received percutaneous sclerotherapy. Malformations were treated with polidocanol, ethanol in gel form or OK-432. Patients answered a questionnaire regarding symptoms with repeat after follow-up. The initial state and post-treatment results were compared. Magnetic resonance imaging pre- and post-intervention was assessed. Complications were reported standardized.
Results:
Eight patients with a mean age of 21.6 years suffered from genital swelling, bleeding, thrombophlebitis, lymphorrhea, skin changes, pain, and functional genitourinary symptoms and were treated with sclerotherapy. All patients reported clinical improvement of symptoms during the average follow-up period of 30 months. No complications ensued.
Conclusion:
Sclerotherapy seems to be a safe and effective treatment of slow-flow malformations of the male external genitalia. Due to the low incidence of the disease, multicenter studies are necessary to assess a larger number of cases.
Keywords
Interventional treatment
Male external genitalia
Sclerotherapy
Vascular malformation
Declaration of patient consent
Institutional Review Board (IRB) permission obtained for the study.
Financial support and sponsorship
Nil.
Conflicts of interest
There are no conflicts of interest.
References
Semin Pediatr Surg

. 2014;23:

158

-

61

.

ISSVA classification.

J Plast Reconstr Aesthet Surg

. 2012;65:

1451

-

60

.

Percutaneous sclerotherapy of vascular malformations in children using sodium tetradecyl sulphate: The birmingham experience.

Plast Surg Int

. 2016;2016:

2809152

.

The efficiency of sclerotherapy in the treatment of vascular malformations: A retrospective study of 63 patients.

Plast Reconstr Surg

. 1982;69:

412

-

422

.

Hemangiomas and vascular malformations in infants and children: a classification based on endothelial characteristics.

J Pediatr Surg

. 2006;41:

993

-

9

.

Vascular anomalies of the female external genitalia.

J Pediatr Surg

. 2011;46:

1214

-

21

.

Vascular anomalies of the male genitalia.

Dent Res J (Isfahan)

. 2012;9:

S192

-

6

.

Picibanil (OK-432) in the treatment of head and neck lymphangiomas in children.

Lymphatische Malformationen im Kindesalter unter besonderer Berücksichtigung von Prognose und Spätergebnissen: Humboldt-Universität zu Berlin.

Berlin:

Medizinische Fakultät Universitätsklinikum Charité

; 2005.

AJR Am J Roentgenol

. 2014;203:

699

-

708

.

A case-based approach to common embolization agents used in vascular interventional radiology.

Eur J Radiol

. 2004;52:

283

-

7

.

Ethanol sclerotherapy of peripheral venous malformations.

Radiology

. 2002;223:

639

-

44

.

Venous vascular malformations in pediatric patients: Comparison of results of alcohol sclerotherapy with proposed MR imaging classification.

J Vasc Interv Radiol

. 2001;12:

595

-

600

.

Ethanol sclerotherapy of venous malformations: Evaluation of systemic ethanol contamination.

Eur Radiol

. 2017;27:

2482

-

2488

.

Ethanolgel sclerotherapy of venous malformations improves health-related quality-of-life in adults and children results of a prospective study.

AJR Am J Roentgenol

. 2017;209:

1390

-

5

.

Ethanol-gel sclerotherapy of venous malformations: Effectiveness and safety.

Ann Surg

. 2004;240:

205

-

13

.

Classification of surgical complications: A new proposal with evaluation in a cohort of 6336 patients and results of a survey.

Klin Padiatr

. 2008;220:

248

-

52

.

Treatment of lymphangiomas with picibanil in the first year of life.

Int Angiol

. 2002;21:

209

-

13

.

Advanced management of congenital vascular malformations (CVM)

Tech Vasc Interv Radiol

. 2013;16:

12

-

21

.

Endovascular treatment of slow-flow vascular malformations.

Tech Vasc Interv Radiol

. 2011;14:

22

-

31

.

Interventional management of vascular malformations.

Eur J Pediatr Surg

. 2017;27:

86

-

90

.

Sirolimus in the treatment of vascular anomalies.

J Hand Surg Am

. 1999;24:

1019

-

35

.

Vascular malformations of the upper limb: A review of 270 patients.

Libyan J Med

. 2009;4:

44

-

5

.

Retroperitoneal and genital lymphangioma therapeutic challenges in a developing country.
Huge scrotal, flank, and retroperitoneal lymphangioma successfully treated by OK-432 sclerotherapy.

Cardiovasc Intervent Radiol

. 2018;41:

1505

-

12

.

Intramuscular venous malformations of the upper and lower limbs: Indications and outcomes of sclerotherapy.

Eur J Radiol

. 2011;80:

e366

-

72

.

Treatment of venous malformations: First experience with a new sclerosing agent a multicenter study.

J Pediatr Surg

. 2011;46:

912

-

922

.

Sclerotherapy for lymphatic malformations in children: a scoping review.

Acta Paediatr

. 2015;104:

1169

-

73

.

Patients with lymphatic malformations who receive the immunostimulant OK-432 experience excellent long-term outcomes.

Pediatr Radiol

. 2012;42:

1080

-

8

.

Doxycycline sclerotherapy in children with lymphatic malformations: Outcomes, complications and clinical efficacy.

J Vasc Surg

. 2011;53:

150

-

5

.

Bleomycin A5 sclerotherapy for cervicofacial lymphatic malformations.

Pediatr Radiol

. 2014;44:

857

-

862

.

OK-432 sclerotherapy of lymphatic malformation in the head and neck: factors related to outcome.

J Craniofac Surg

. 2009;20:

1159

-

62

.

Treatment of lymphatic malformations with OK-432 (Picibanil): Review of the literature.

Radiographics

. 2011;31:

1321

-

40

.

MR imaging of soft-tissue vascular malformations: Diagnosis, classification, and therapy follow-up.
Venous malformation of the glans penis: Efficacy of treatment with neodymium: yttruim-aluminum-garnet laser.
Laser treatment of glans penis hemangioma.
Sclerotherapy for venous malformations of the glans penis.

J Pediatr Surg

. 2014;49:

1647

-

51

.

Male genital lymphedema: Clinical features and management in 25 pediatric patients.

Am J Hum Genet

. 2012;90:

1108

-

15

.

Somatic mosaic activating mutations in PIK3CA cause CLOVES syndrome.

Am J Med Genet A

. 2015;167A:

287

-

95

.

PIK3CA-related overgrowth spectrum (PROS): Diagnostic and testing eligibility criteria, differential diagnosis, and evaluation.

J Vasc Interv Radiol

. 2006;17:

1639

-

48

.

Percutaneous sclerotherapy for lymphatic malformations: A retrospective analysis of patient-evaluated improvement.

Indian Dermatol Online J

. 2016;7:

68

-

9

.

Lymphangioma circumscriptum of the male genitalia.

J Med Case Rep

. 2012;6:

233

.

Lymphangioma circumscriptum in the scrotum: a case report.

Eur J Pediatr

. 1998;157:

943

-

6

.

Congenital lymphoedema of the genitalia.
Show Sections