A History of Mobile Stroke Units and Review of Literature
Department of Neurosurgery, University of Rochester

,

601 Elmwood Avenue, Rochester, NY, 14642

,

United States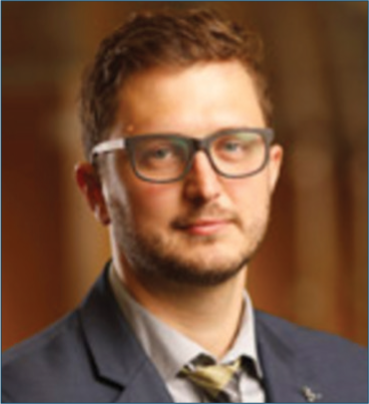 Corresponding Author: Thomas Pieters, Department of Neurosurgery, University of Rochester, 601 Elmwood Avenue, Rochester, NY, 14642, United States. E-mail: thomasa_pieters@urmc.rochester.edu
Received: , Accepted: ,
©2018 Published by Scientific Scholar on behalf of American Journal of Interventional Radiology
Licence
This is an open-access article distributed under the terms of the Creative Commons Attribution-Non Commercial-Share Alike 4.0 License, which allows others to remix, tweak, and build upon the work non-commercially, as long as the author is credited and the new creations are licensed under the identical terms.
How to cite this article: Towner J, Pieters T, Schmidt T, Pilcher W, Bhalla T. A History of Mobile Stroke Units and Review of Literature. Am J Interv Radiol 2018, 2(9) 1-5.
Abstract
Using intravenous tissue plasminogen activator (IV tPA), improved functional outcomes are seen with earlier initiation of treatment. Recent studies have shown endovascular revascularization to be a revolutionary and effective treatment. There have been many initiatives focused on improving public education and awareness of stroke symptoms. The concept of a mobile stroke unit (MSU) was created as a way of bringing treatment to patients. Earlier CT scans, delivery of tPA, proper triage and on-scene goal-directed care were the primary goals with these units. It was thought that rapid implementation would shorten hospital stay and improve outcomes. The University of Saarland found a decrease of 41 minutes from stroke alarm to therapeutic decision when an MSU was used. A second trial found a decrease of 25 minutes in time to treatment, an increase in the rate of thrombolysis utilization, and no change in the rates of intracranial hemorrhage or 7-day mortality when an MSU was employed. In 2016, a Lancet article showed that 3 month modified Rankin Scale (mRS) and 3-month mortality were improved in MSU patients. Finally, starting thrombolytic therapy in the MSU was associated with higher probability of mRS of 0-3 but not an improved 3-month survival rate. Long-term results are thus far not available precluding an effective cost-benefit analysis. Many study results are not generalizable as they compare a single hospital system and specialized MSU team to conventional care delivered by a multiple healthcare systems. Future studies will target these limitations.
Keywords
Infarct
Ischemic
Mobile stroke
Tissue plasminogen activator
Declaration of patient consent
Not required as there are no patients in this study.
Financial support and sponsorship
Nil.
Conflicts of interest
There are no conflicts of interest.
References
Circulation

. 2016;133:

e38

-

360

.

Heart disease and stroke statistics-2016 update: A report from the American heart association.

N Engl J Med

. 1995;333:

1581

-

7

.

Tissue plasminogen activator for acute ischemic stroke.
Effects of alteplase for acute stroke on the distribution of functional outcomes: A pooled analysis of 9 trials.

Lancet Neurol

. 2016;15:

1138

-

47

.

Mechanical thrombectomy after intravenous alteplase versus alteplase alone after stroke (THRACE): a randomised controlled trial.

N Engl J Med

. 2015;372:

2285

-

95

.

Stent-retriever thrombectomy after intravenous t-PA vs. t-PA alone in stroke.

N Engl J Med

. 2015;372:

11

-

20

.

A randomized trial of intraarterial treatment for acute ischemic stroke.

N Engl J Med

. 2015;372:

1019

-

30

.

Randomized assessment of rapid endovascular treatment of ischemic stroke.

N Engl J Med

. 2015;372:

1009

-

18

.

Endovascular therapy for ischemic stroke with perfusion-imaging selection.

N Engl J Med

. 2015;372:

2296

-

306

.

Thrombectomy within 8 hours after symptom onset in ischemic stroke.
Time is brain - Quantified.

Lancet

. 2010;375:

1695

-

703

.

Time to treatment with intravenous alteplase and outcome in stroke: an updated pooled analysis of ECASS, ATLANTIS, NINDS, and EPITHET trials.

Circulation

. 2017;135:

128

-

39

.

Treatment with tissue plasminogen activator in the golden hour and the shape of the 4.5-hour time-benefit curve in the national united states get with the guidelines-stroke population.

J Public Health Manag Pract

. 2008;14:

e17

-

22

.

Public education strategies to increase awareness of stroke warning signs and the need to call 911.
Designing a message for public education regarding stroke: Does FAST capture enough stroke?

Circulation

. 2011;123:

750

-

8

.

Timeliness of tissue-type plasminogen activator therapy in acute ischemic stroke: patient characteristics, hospital factors, and outcomes associated with door-to-needle times within 60 minutes.
Improving door-to-needle times in acute ischemic stroke: the design and rationale for the American Heart Association/American Stroke Association's Target: Stroke initiative.
"Mobile stroke unit" for hyperacute stroke treatment.
Bringing the hospital to the patient: First treatment of stroke patients at the emergency site.
Prehospital thrombolysis: a manual from Berlin.
Establishing the first mobile stroke unit in the United States.

Lancet Neurol. 2012;11:397-404.

Diagnosis and treatment of patients with stroke in a mobile stroke unit versus in hospital: a randomised controlled trial.

Int J Stroke. 2012;7:348-53.

PHANTOM-S: the prehospital acute neurological therapy and optimization of medical care in stroke patients - Study.

Neurology. 2013;80:163-8.

Prehospital thrombolysis in acute stroke: Results of the PHANTOM-S pilot study.

JAMA. 2014;311:1622-31.

Effect of the use of ambulance-based thrombolysis on time to thrombolysis in acute ischemic stroke: A randomized clinical trial.

JAMA Neurol. 2015;72:25-30.

Effects of golden hour thrombolysis: a prehospital acute neurological treatment and optimization of medical care in stroke (PHANTOM-S) substudy.

Lancet Neurol. 2016;15:1035-43.

Functional outcomes of pre-hospital thrombolysis in a mobile stroke treatment unit compared with conventional care: An observational registry study.

Stroke. 2018;49:646-51.

Effects of prehospital thrombolysis in stroke patients with prestroke dependency.

Stroke. 2015;46:740-5.

Improved prehospital triage of patients with stroke in a specialized stroke ambulance: Results of the pre-hospital acute neurological therapy and optimization of medical care in stroke study.

Stroke. 2015;46:3370-4.

Benefits of stroke treatment using a mobile stroke unit compared with standard management: The BEST-MSU study run-in phase.

Int J Stroke. 2018;13:321-7.

Benefits of stroke treatment delivered using a mobile stroke unit trial.
Show Sections